William Macaulay Counselling
Counsellor & Psychotherapist
Perth, WA
William Macaulay Counselling
for enquiries or appointments
William Macaulay Counselling Perth
Anxiety Counselling * Depression Counselling * Cognitive Behaviour Therapy * LGBT Counselling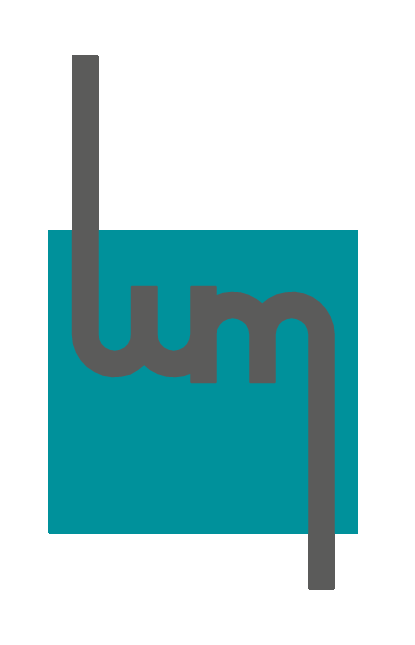 Psychotherapy & Counselling




Como & Wembley, Perth, WA
for enquiries or appointments
About William Macaulay




Perth Psychotherapist & Counsellor
As a professionally trained and qualified psychotherapist, accredited Gestalt therapist, and experienced mental health counsellor, I provide compassionate and confidential counselling services in Perth. Located in Como and Wembley, I specialise in addressing various personal, relationship and mental health issues. Click here to explore the range of counselling services I offer.
My Personal Approach to Counselling
A genuine care for others drives my passion for helping adults and young people achieve their goal of living a more fulfilled and enriched life.
My approach is warm, understanding and down-to-earth, and I offer you a safe and non-judgemental space to explore your struggles and concerns.
​
I firmly believe that most people are motivated to grow and change and see counselling as a helpful way of obtaining the support and skills needed to achieve long-lasting positive personal growth.
I will encourage and assist you in becoming self-aware and finding your own personalised solutions, as I firmly believe you are the expert in your own life.
In my Perth counselling practices, I specialise in and draw on a range of evidence-based therapeutic approaches based on the unique personal needs of each individual client. My work is most influenced by cognitive behaviour therapy and also informed by Gestalt therapy, mindfulness-based therapy, person-centred therapy, and solution-focused therapy.
​
Cognitive Behaviour Therapy (CBT):
CBT is an evidence-based and effective psychological treatment that helps clients improve their self-esteem and confidence and diminish adverse mental health issues, including anxiety, depression, anger and substance misuse.
​
Cognitive behaviour therapy is based on the idea that our deeply held core beliefs about ourselves, others and the world impact our thinking. In turn, our thoughts generate how we feel, behave and respond to situations.
CBT involves working with a therapist to identify unhelpful thinking patterns and beliefs. These are then challenged and replaced by more helpful and balanced thoughts. This process leads to significant improvements in how one feels and behaves.
​
Learn more about how cognitive behaviour therapy can help with a range of mental health issues:
​
Gestalt Therapy:
Gestalt therapy is a holistic, client-centred and relational approach to personal development and growth. It focuses on fostering self-awareness and self-support, as well as living in the present moment and taking responsibility for oneself. These skills give the individual new possibilities and choices to live a more meaningful life.
​
Mindfulness-Based Therapy:
Mindfulness is a state in which the client learns how to increase their conscious awareness of the present moment in an open and non-judgemental manner. This therapeutic approach involves developing the skill of paying attention to various experiences, such as bodily sensations, thoughts, and feelings and accepting them without being influenced or impacted by them.
​
Person-Centred Therapy:
Person-centred therapy is underpinned by a belief that every human being strives for and has the capacity to fulfil their own potential. The therapist acts as a facilitator, listening without judgement and acknowledging the individual's lived experience. The therapist offers support, guidance, and structure so that the client can discover their own personalised solutions within themselves.
​
Solution-Focused Therapy:
Solution-focused therapy places focus on the client's present and future circumstances and goals rather than past experiences. In this goal-orientated therapy, clients are encouraged to develop a vision of their future and are offered the support, skills, resources and abilities needed to achieve their vision successfully.
Mindfulness_Bassed Therapy
Inspirational Mental Health Quotes

​
​These are some of my favourite mental health quotes that may inspire and motivate you to improve your mental health and wellbeing. Click the white arrow on the right side of the picture to browse through them.
Qualifications & Training
Professional Qualifications & Training
​​
University Education:
B.Com & B. Social Work (with distinction).
​
Gestalt Training Institute WA:
Gestalt Therapist Accreditation - four year therapist training program.
​
Mental Health Academy:
Cognitive Behaviour Therapy (CBT), Motivational Interviewing, Anger Management, Anxiety, Depression, Trauma, Addictions, Indigenous Issues, Cultural Competence, Counselling Adolescents, Gay and Lesbian Issues, Gender Diversity, and Self-Harm.
Cyrenian House:
Drug and Alcohol Counsellors Training Program.
​
Living Proud:
Lesbian, Gay, Bisexual, Transgender and Intersex (LGBTI) Counsellors Training Program.
​
Living Works:
Suicide Intervention Skills Training.
​
Lifeline Australia:
Domestic and Family Violence.
​
School of Practical Philosophy:
Philosophy, Mindfulness and Meditation.
Professional Memberships
​
Full registration as an accredited mental health social worker with the Australian Association of Social Workers.